Temenos shared that it is the first core banking software vendor to collaborate with Gprnt.ai, the newly launched integrated digital platform by the Monetary Authority of Singapore (MAS), aimed at advancing tech solutions and product development while exploring data integration within sustainable finance.
Gprnt.ai, a product of MAS' Project Greenprint, aims to meet the financial sector and real economy's demands for reliable climate and sustainability-related data.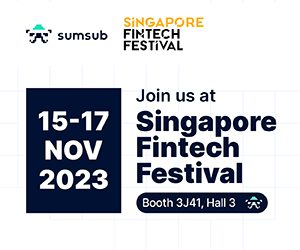 Temenos joined MAS and other stakeholders on the ESG Stage at the Singapore Fintech Festival 2023 to discuss potential opportunities offered by Gprnt.ai.
The focus will be on supporting financial institutions in their efforts to decarbonise their balance sheets, manage ESG-related risks, and comply with regulatory requirements.
One of the potential areas of collaboration between Temenos and Gprnt.ai is the enhancement of Know Your Customer (KYC) processes by integrating verifiable ESG data from the Gprnt.ai platform directly into banks' client onboarding procedures.
Additionally, data analytics incorporating ESG metrics for loan origination systems are on the agenda, allowing banks to set sustainability-related targets for their loan portfolios.
Tony Coleman, Chief Technology and Innovation Officer at Temenos said,
"Temenos has integrated ESG into its operations and product offerings, providing banks with the technology needed to help them transition to a low-carbon economy and achieve their ESG goals.

 

We look forward to supporting Gprnt.ai and exploring opportunities that will help mobilise capital, monitor sustainability commitments, and measure impact."
Sopnendu Mohanty, Chief Fintech Officer, MAS said,
"Technology is a key enabler for financial institutions to surmount the challenges of green transition and achieve their net-zero targets.

 

Temenos is a global name in developing banking platforms and we are delighted to have them onboard Gprnt.ai to cooperate on initiatives to power the financial sector's mounting need for better sustainable finance solutions."
This post originally appeared on TechToday.