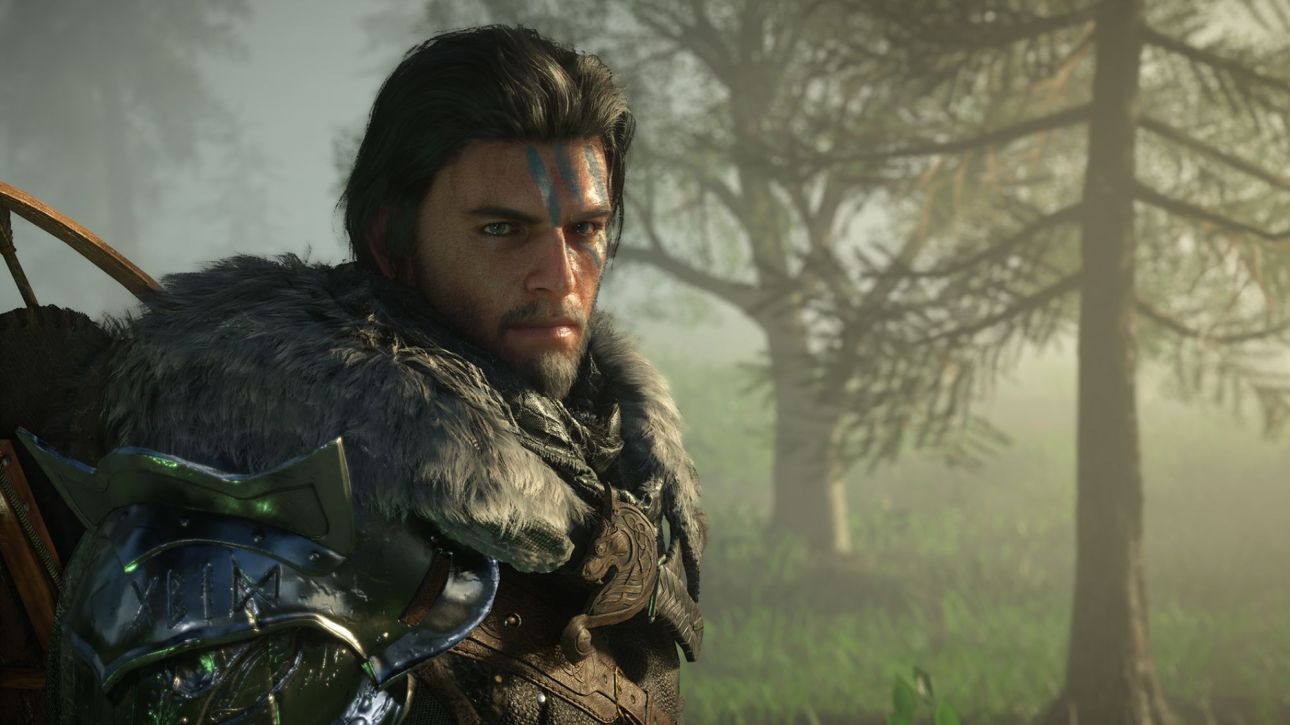 The first in-game action trailer for the open-world RPG Crimson Desert has been revealed.
Officially showcased during the Gamescom Opening Night Live 2023 ceremony, Crimson Desert is a single-player adventure set in the gritty medieval fantasy world of Pywel and follows a lone mercenary as he navigates the many cutthroat dangers around every corner.
The trailer was chock-full of action, showing the playable character exploring several of the many featured regions as he combats a variety of enemies. There look to be many ways of traversal, including horseback, island skydiving – similar to The Legend of Zelda: Tears of the Kingdom – and even shape-shifting. 
Crimson Desert will offer players freedom and even include feature player choices that will influence the story of Pywel. Players will be able to fish, take on requests, rescue citizens, and visit a collection of towns and cities. There are also lots of animals you can pet, of course.
We even got treated to a look at the weapon system; horseback combat, swords and shields, long-ranged fights with enemies using crossbows, and even katana duels in tall-grass fields – which seems very reminiscent of Ghost of Tsushima. 
Crimson Desert doesn't have a set release date just yet, but it will be launching on PS5, Xbox Series X|S, PS4, Xbox One, and PC when the time comes. 
For more, check out our top picks for the best RPGs, as well as our release schedule for new PS5 games and new Xbox Series X games.
This post originally appeared on TechToday.